Sven Arwidsson's Home Page
D.Eng , Calculation of Engineering , Machine Elements
Sweden
Expert on Machine Dynamics

Svensk text , tack
---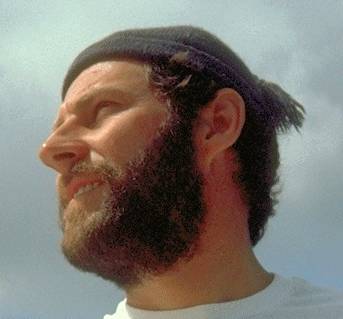 Calculation of Engineering.... ?
Calculation of Engineering --- what is meant by that and what's this business all about? Yes , that's an often asked question. I will try to give you an answer:
Machines can be very different, from a small and simple one to a big and complicated. An example of the latter is for instance a truck , which can be divided into a lot of components for example: steel-beams , body-works , shafts , chains , gear-wheels , pistons , bearings , screws , rivets ,welded joints and so on. Every single one of those components is just a Machine Element. It is indeed a delicate task to properly design all those elements so the machine works good and for long time. The science of Machine Elements is just the knowledge how to achieve that.
All the time the trend has been towards faster and faster machines and as a result vibration problems follow concurrently. The science to design machine elements with the purpose to master vibrations is called Machine Dynamics.
When the computers came in general use in the early seventy also a revolution came through for the Machine Element-technician. Today we computer-simulate the functions of a machine , and it's even possible to "test-run" different designs , still on the drawing-board.
My assignment as a calculation-consultant is to solve problems described above. This Home Page is intended to perform as my CV.
In case of interest for my service please contact me by E-mail (se below)
My professional background
-69 Master of science Mechanical Engineering CHALMERS UNIVERSITY OF TECHNOLOGY, Gothenburg , Sweden.
69-71 Employed at DAGENS NYHETER AB Stockholm. Working-field: all kinds of technical questions in the newspaper-making area.
71-76 Employed as an assistant and teacher at the dept. of Machine Element , CHALMERS.
-77 I defended my doctor's thesis about: " TORSIONAL DYNAMICS OF A WEB FED OFFSET PRESS " , at the dept. of Machine Elements, CHALMERS.
76-80 Employed as head of the calculation dept. at SOLNA OFFSET AB. (producer of offset printing machines)
From -81 and forward - Calculation consultant in a company of my own.
------------------------------------------------------------------------------------------------------------------------------------------------------
Possessor of high qualifications in the area of technical calculations. Special field: Machine Dynamics.
Used to work with computers and up to date software. For example the FEM-software: COSMOS/M from Structural Research and Analysis Calif. USA.(See link below)
I have experience of measuring quantities of physics in working machines. (PC-logging , FFT-analysers etc.)
A frequent method of working has been to give calculation support for designers and also as a trouble-shooter for existing machines. In the latter case the work has been to analyse the machine in a calculation-model simultaneously to practical measurements.
Links
I conduct my consulting assignments in the company AXEL ARWIDSSON AB which also owns a commercial property in Hällevadsholm ( Munkedals kommun , Bohuslšn )

Read about AXEL ARWIDSSON AB's over 100-year history

Home Page of the FEM-software COSMOS/M

Some of my clients :

SCANIA

THE SWEDISH PULP AND PAPER RESEARCH INSTITUTE

DAGENS NYHETER

SOLNA OFFSET AB

BALDWIN TECHNOLOGY COMPANY , USA

AMAL AB
---

Please contact me via E-mail: sven.arwidsson@gmail.com
Last modified :January, 2019
---
The garage (click for larger picture and info)